GCRE
GARDEN CITY REAL ESTATE PROFESSIONALS FOUNDATION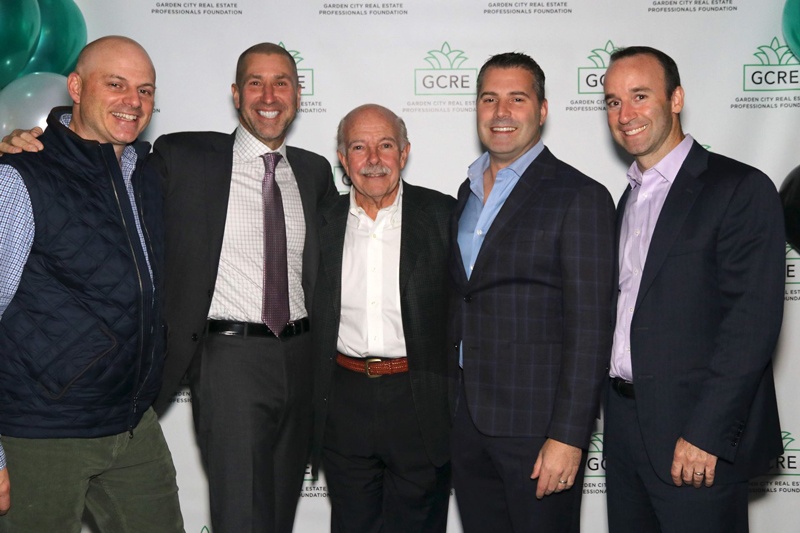 Mr. Farkas founded the Garden City Real Estate Professional Foundation, a 501 C-3 not-for-profit organization established in March 2017. The foundation unites Garden City residents who are affiliated with or actively practicing in the real estate industry to jointly pursue common goals, which include:
Supporting and promoting philanthropic causes to benefit the village and its residents
Raising money for the NYU/Winthrop Children's Cancer Center, Mineola, NY
Promoting the real estate industry amongst its members through networking, marketing, and educational events
Currently the foundation has over 54 members and growing.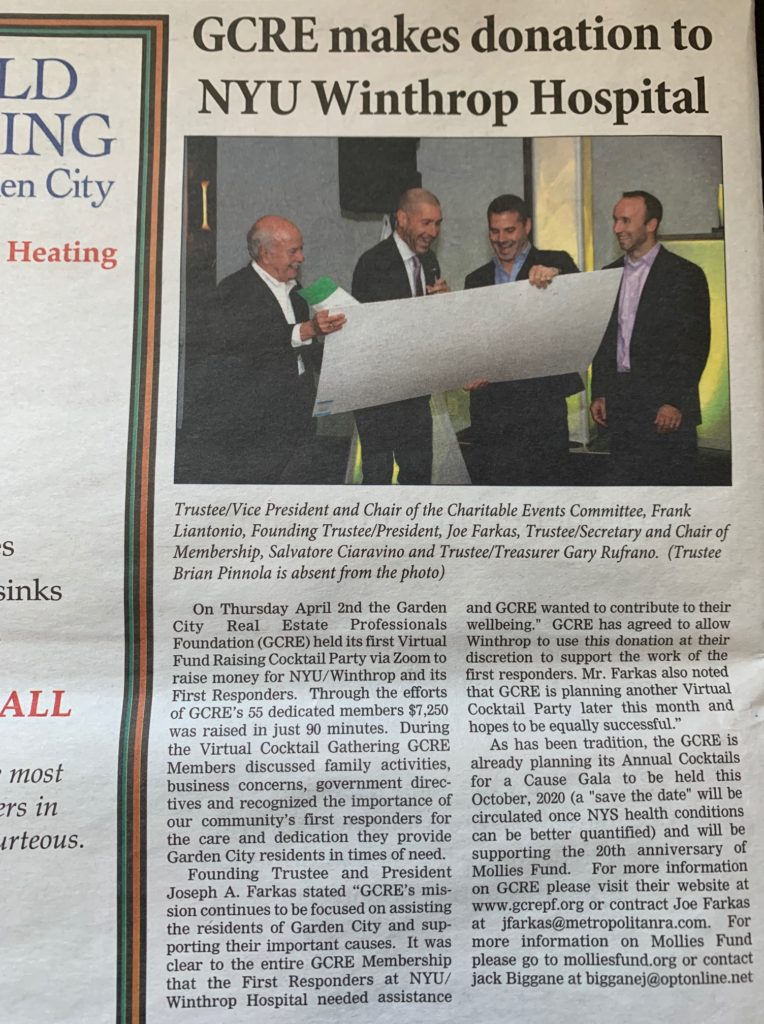 Joe Farkas, President and Founding Trustee of the Garden City Real Estate Professionals Foundation ("GCRE") announces the donation of $7,250.00 for the First Responders of NYU/Winthrop Hospital, Garden City's premier care facility. The entire membership of the GCRE came together and raised the money on a 90 minute Virtual Cocktail party coordinated on ZOOM. Way to go everyone!!